Choose wisely, select the company that cares.
We care, we support, we respect. Our mission is to bring joy not only to our clients lives but also to the lives of those in need. Learn how we participate in local and international pursuits.


A percentage of our profits go to further the pursuits of this organization! Some of their endeavors include Imagine Hope Centers for at risk girls in Zambia, water wells, feeding programs and skills centers for women in their communities. Find out more at www.reachingageneration.org

This yearly 6 day- 600 mile bike ride through Southern Africa is a sister effort to reaching a generation with a focus on clean drinking water for villages in western Zambia. Find out more at www.TeamHopeRide.com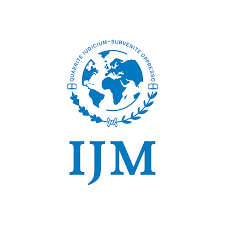 IJM's mission is to protect people in poverty from violence by rescuing victims, bringing criminals to justice, restoring survivors to safety and strength, and helping local law enforcement build a safe future that lasts. Find out more at www.ijm.org
When choosing Currie Realty Inc., you choose a value-rich company. You select a company aware of its possibilities and eager to do something good for the world. We change your life and the lives of many others at the same time. As a client, you are partnering with us to make a positive change in the world.